Hello, dear friends, how's it going? I hope all is well and if not I hope brighter days head your way soon!
I realize I've been mostly gone this month, sadly. I regret to report that… I had an overwhelming amount of schoolwork due. Yes, it's a sad excuse, but what's even sadder is that it's true! But I am finally free (!!!) of my schoolwork and my summer break has begun!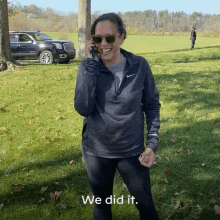 Of course, because I had school, I didn't consume too much media. But let's take a look at what did go down this past month…
what i posted
what i'm reading
👁️ The Atlas Six by Olivie Blake …*big sigh*… Are we even surprised anymore? But good news is I'm nearly done!! Truth be told, I didn't do much reading at all, periodt, in June, so I'm excited to dive back into this book in July!
what i watched
⚔️ The Wheel of Time (Season 1) I finished this season of The Wheel of Time and…wow! This show reminded me of why I love high fantasy stories! I was totally swept away by the intrigue, the action, the adventure—the everything!!! I've never read the books that The Wheel of Time is adapted from, so I can't comment on how well the show adapted the source material, but on its own…this show is breathtaking, y'all.
✈️ The Flight Attendant Honestly I feel kinda "meh" about this one? It was sold as an intrigue-filled mystery/thriller with light comedy sprinkled in, but truthfully I feel like the actual hook of the first episode wasn't too strong. I also feel like the show hasn't so far given the audience any good reason to be invested in the characters. I'm gonna give it a few more episodes to see if it manages to grab me, though, so for now the jury's out on this one.
☀️ The Summer I Turned Pretty I've never read the book trilogy by beloved YA author Jenny Han that this Amazon series is based on, but nevertheless I love it! I feel like this show does a really good job of capturing the feeling of being a teenager (yes, I do remember it, even at the ripe, old age of 27 *sigh*) and I found myself feeling so wistful and nostalgic as I watched it. It's also, like, the perfect summer show! Bottom line: I highly recommend The Summer I Turned Pretty.
what i listened to
🌊 The Kleio Files This is a fascinating audiodrama all about an archeological expedition investigating a mysterious sunken city discovered in the Indian Ocean. Funnily enough, I actually discovered this podcast via the book community, as it's actually written and produced by a writer whose tweet I saw in passing. And I gotta say: I'm glad I discovered it!
high notes
🎶 "Quiet On Set" by Remi Wolf This is such a fun, youthful song that gives the feel of sneaking around with your friends and getting into teenage shenanigans!
🎶 "Blutooth" by Blu DeTiger and Chromeo I've come to really appreciatiate the bass-centric groove of Blu DeTiger and mixed with a hint of Chromeo's pop-funk, it's perfection!
🎶 "Otro Atardecer" by Bad Bunny and The Marias What a summery song!
🎶 "Spring 1 – 2022" Arr. Max Richter I love this arrangement of Vivaldi's "Spring"! First off, Vivaldi has always been my favorite classical composer and second off this arrangement is AMAZING!! I feel like it really recaptures the freedom of the original work, with a slightly modern twist that's not too overbearing.
what i bookmarked
what i did in june 2022
Have you ever given three speeches in a row??!?! Cause lemme tell ya—I had to this past month and even this here big ol' extrovert was EXHAUSTED by the end of it!!! That being said, I managed to finish both of my courses exhausted but intact and with good grades! Success!! I'm still surprised that I somehow managed to pull it off, tbh. *wipes sweat from brow*
Not much happened aside from school, though! I was pretty fatigued and had a couple of bad pain flares through the month, which was unfortunate, but thankfully I'm feeling a bit better now.
what i plan on doing in july 2022
July is looking to be a fun month, seeing as I'm on summer break and already have a few plans! I'll be headed to the Smithsonian's Folklife Festival, so that's bound to be a great time, plus I have a few other things up my sleeves that hopefully I'll manage to pull off! It should also be pretty relaxing since, as I mentioned, I'm off school!
spill the beans, friends!
How was your June?
What are you looking forward to in July?
What's on your July TBR?